Hear Congo June 2015 Roundup
March 18, 2018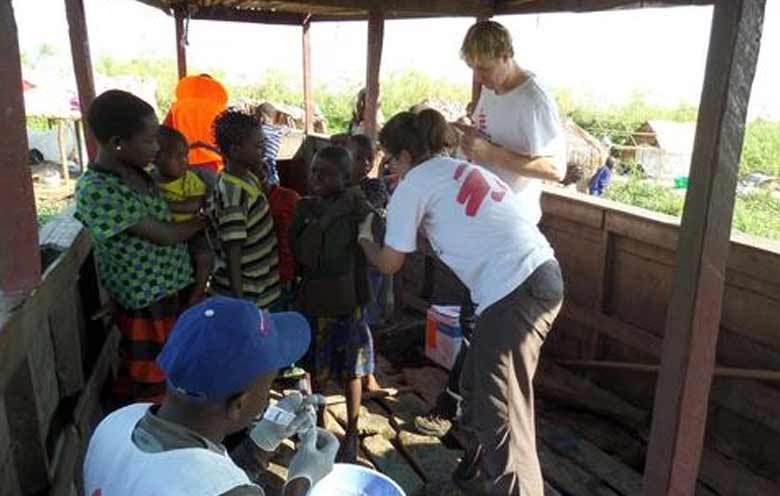 Hear Congo's August 2015 News Roundup
March 18, 2018
The Democratic Republic of the Congo was in the arts news this month. The Cartier Foundation hosted Paris's first retrospective of art from the DRC. The show featured 350 works stretching back 90 years.  In musical news, musician and slam poet Tresor Nzengu is collaborating with refugees in Dzaleka to produce an album.  Tresor's lyrics were critical of the state and caught the attention of officials, forcing him to flee his homeland in 2008.
In financial news, China is experiencing roadblocks to its infrastructure for minerals project in the Democratic Republic of the Congo. A 6 billion dollar deal signed in 2007 would provide infrastructure in exchange for minerals from the resource rich DRC, a country ranked 184 out of 189 in the World Bank's "Ease of Doing Business" index.
This month, the DRC was in the news for a number of violent attacks and human rights violations.  The DRC and United Nations have failed to arrest FDLR rebel leader Syvlestre Mudacumara. The ICC has issued an arrest warrant on nine counts of war crimes.  The ADF was also in the news for killing three women during a raid in the DR Congo. In human rights news, the DRC has also been urged by Human Rights Watch Executive Director Kenneth Roth to stop the crackdown on peaceful activists and political opponents.
In July, we learned about two octogenarians who made a life in the DRC after moving to the country in 1959. The first was an 81 year old Italian nun who has helped deliver more than 34,000 babies. A rebel once spared her life because she helped women give birth. She continues to deliver babies to this day and has had her hands blessed by Pope Francis. The second was Willem Boulanger, who moved to the DRC as a young man working for a mining company. He fought alongside Congolese in two wars, married a Congolese woman, and describes the country as a "blessed land". Now, at 83, he hopes to open an ecological reserve.
In uplifting news, the DRC participated in its first Special Olympics this month. With the help of former NBA star Dikembe Mutombo's Foundation, the DRC sent its first contingent to Los Angeles for the World Games.  Augustin Kazadi Nsensa, head of the DRC delegation, hopes that DRC participation in the games will foster inclusiveness. Operation smile also embarked on a "mega mission" this month to perform as many as 250 cleft lip and palate surgeries on children in the DRC.