The month of August brought quite a bit of aid to the Democratic Republic of the Congo. Last month, we wrote about how the province of Katanga is experiencing its worst measles epidemic since 2011. This month, MSF has reportedly vaccinated over 287,000 children in four provinces.  Although this is a great accomplishment, MSF points out that epidemics continue, and that they are most concerned with containing the disease. Furthermore, Ivanhoe Mines, Flo Corporation, and Chemonics International have decided to tackle Malaria, another disease extremely prominent in the DRC. "The first phase of the program will cover two established provincial health zones that provide services to a total of approximately 300,000 residents living in 40 urban centres and 330 villages."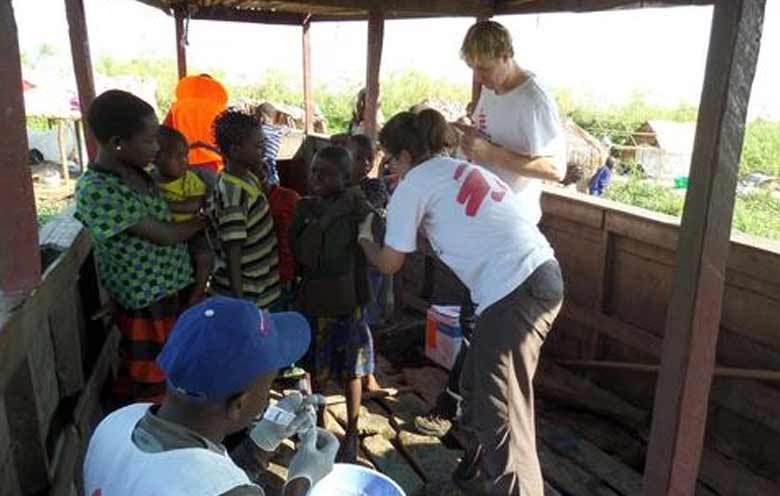 Another topic discussed last month that has reappeared was the DRC's first special Olympics. Two runners from the DRC ended up leaving the Special Olympics World Games in Los Angeles with medals – bronze and silver, both in the men's 200-meter track and field race. This is the first time the country has had Olympic medalists.
In politics, tensions have been rising with the quickly approaching presidential election November of 2016. It appears that the government is not looking too prepared for a future without Kabila. Young protesters have made it very clear that more Kabila is not wanted. This "new youth revolution" is bringing much-needed global attention to  the Congolese government, hopefully making it accountable for its actions in the past, as well as the future.
Accountability and art intertwined with the decision of who will receive The Humanitarian Visa d'or award. It will be given to Diana Seyneb Alhindawi, a previous humanitarian aid worker, for her photographs of the trial taking place in Minova. The trial is to bring justice to hundreds of men, women, and children who were sexually assaulted by 39 soldiers on the stand. She captured pictures of the trial, along with the survivors. "If you tell things in the aftermath, sometimes you tell more," said Alhindawi.
The adoption process, or lack thereof, has gotten a lot of attention this past month. The United States government has been fighting for the exit visas of 400 adopted children. France reported that over 1,000 "legally adopted children from the Democratic Republic of Congo (DRC) have spent the past two years languishing in their orphanages," and there are approximately 300 French families that have been waiting. Since 2013, the DRC stopped allowing children to be adopted in fear of human trafficking.
In more hopeful news, Howard Buffet has dedicated a total of $59 million to creating and improving hydropower structures in the DRC. He hopes this "will help overcome chronic power shortages holding back development in the giant central African nation." Not only will this potentially help with future development, but will also create thousands of jobs.
For day-to-day news stories, follow our Hear Congo Facebook page.